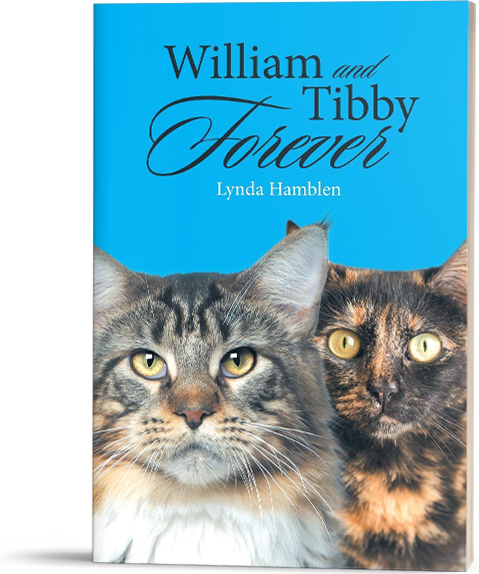 William
and
Tibby
Forever
LYNDA HAMBLEN
William and Tibby Forever is an uplifting cat's tale about life that never ends and love that never dies. It tells of a cat's view of life on earth and in heaven.
The book is a story of William and Tibby, two cats nurtured by a compassionate woman, and their learning experiences that shape their characters. Follow William and Tibby as they learn together that life is a treasure box that holds joys and sorrow, laughter and tears, and loss and discovery.
If you love cats, this is a book for you! I am a Mother No. Two and it gives me such a good feeling there is a Mother No. 3 looking after all my babies.
Linda Lu Harding, Amazon customer
If you've ever hoped that your beloved pets will be waiting for you in heaven, then follow the adventures of sibling cats, William and Tibby! The heartwarming story purr-fectly captures the feline perspective and is sure to delight cat lovers. The whimsical humor of the cats' charmed lives will bring a smile to your face.
Cecilia_L, Amazon customer
You can feel the author's love of her cats and her feelings for their afterlife. A sweet story!
GRANNIE of 8, Amazon customer
     I did take flowers to Elvira's grave, the flowers that I didn't have for her the day she was buried.The days after her death were hard, especially the mornings and evenings, which is when David and I washed and dried Elvira off, put fresh food and water in her...